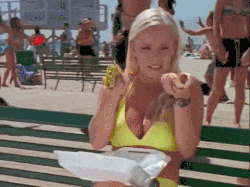 The last blog I wrote was about a job interview I had. Unfortunately I didn't get the job, but I didn't really find out in such a brilliant fashion. Basically, I heard nothing, saw the job re-advertised, and then I drew my conclusions from that.
I wasn't very happy about the way that was handled, and tweeted about that without wanting to attack the organisation as a whole, just me being slightly frustrated with my job search, and really wanting to get started. This tweet is perhaps the best thing I've sent out in a while, or ever, as that tweet went on to giving me a second chance within that same organisation in perhaps (nothing is set in stone yet) a completely different role. You see, the role I applied for initially, the one I didn't get, was perhaps not the right fit, the best place for me to develop myself, my skills and my career. I would enjoy doing that job, no doubt about that, but thinking of the future and where I see myself in 5-10 years… something more policy-related might be a much better fit and choice.
So, we're in the process of figuring out whether this opportunity is a reality and I'll be presenting/interviewing for this later next week.
Easy does it, just prepare the presentation, and hope all will be OK and I can finally get my career underway, right?
Nope.
Continue reading "Choices choices choices… even if there's no choice?" →