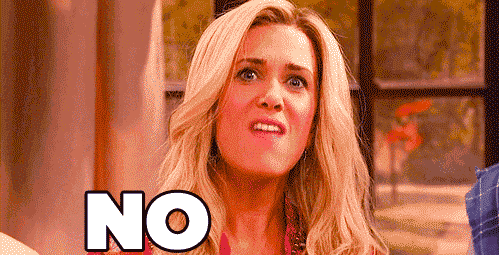 It's the first of September today.
"NO WAY!!!!???"
Way….
I just cannot believe how quickly this year is going. It was only yesterday that it was the 5th of January when I officially started the last bit of my PhD, and only 2 blinks of an eye ago that I had my viva. 1 that I had my graduation ceremony.
And in about two milliseconds I'll have a job interview. The job interview I nearly missed out on all together as I saw the opening too late, after the deadline, but still decided to give it a try, as I felt I just had to try it. And then I got the invite. I was thrilled. Am thrilled. But I hope this is _the one_. Of course, you always hope that today's job interview will be your last in a while, and yes, at this point I only apply for jobs that I _really_ want, because luckily I can afford myself that luxury, but this job… THIS JOB… it seems to have everything I want, can, and will do to get my career started.
In the run on to today, obviously, I've been preparing. Reading through the organisation's annual reports, some PowerPoint presentations about plans for the future, some news articles about the things they have done, and what gripped me the most was this quote they used from one of their tenants:
Where I was living before was an old building, and I didn't have any aspirations when I was there. The staff at <organisation> have been great. Everyone I've dealt with there has had my interests at heart and been so helpful. The future looks much brighter now I'm living in a beautiful new flat, close to the city centre, and with friendly neighbours."
This really gripped me. Even if this role and position are not meant to be, I want my job, my organisation to be inspiring people to say this. That people are happier after and because of dealing with us, that people trust the organisation, which in turn gives the organisation a great social reputation.
As always, I've been 'practising' my interview, out loud. Giving answers to potential questions, talking to myself. I should wear one of those ear pieces to make sure people don't think I'm still talking to an imaginary friend at the age of 32….  even though, in a way, I am, because I've learned to trust these little moments with myself, on the motorbike, in the car, under the shower, making coffee, out for a run, to clear my thoughts and get some motivations and underlying emotions and ideas to the surface.
Yesterday I was talking to myself about this PhD again, and how some people advise that, when not going for an academic job, to not mention the PhD on your CV. But I could not do that. I explained to myself that, first, it would leave a massive hole on my CV that I would have to fill with lies…..  which isn't a great start anyway, and then what…? Even though I do not intend to use my PhD for any 'pure' academic work, at a university or in a research centre, I'm still the proud owner of that degree, and it has taught me a hell of a lot about myself and where I want to go. It has taught me that, in a full-time job, I need things like the quote above from my clients to feel like I'm doing something worthwhile, actively engaging with local communities and individuals to make sure that nobody gets left behind.
Whatever today's interview might bring, I'm glad I got the invite, with that PhD mentioned on my CV, and I do not plan on leaving it out. Take me or leave me with the PhD, this is who I am, this is what I've done, and I've just told you where I really want to go in the near future. I hope, soon, an employer appreciates that and wants to go on that journey with me. Because, well, even though going to the gym every other day around 1pm, when it's quiet, is great and all, but I'd rather be out there working rather than working out….